Strategy and vision for the region through to 2030 – new energy for the Moravian‑Silesian Region
Priorities and goals for 2020 to 2024. Impact through to 2028.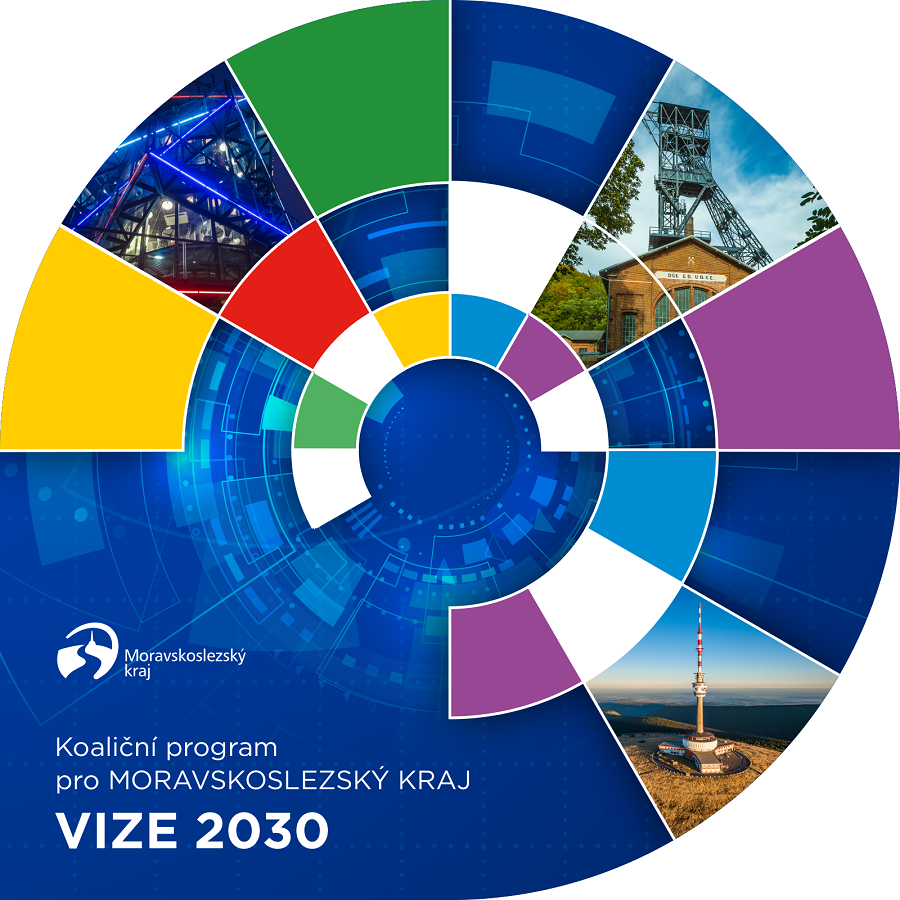 The Moravian-Silesian Region will successfully complete its economic transformation, resuming its place among the main development poles of the Czech Republic and becoming a leader in green technologies. Ours will be a region in which people stay, or to which they return, because it offers favourable conditions for living a good life. At its centre is the pulsating and active City of Ostrava, with a diverse concentration of population and a distinctive culture, surrounded by an interesting variety of towns and villages, with a territory filled with well-maintained green areas as well as quality urban spaces, lined by the picturesque Beskydy and Jeseníky Mountains, which are quickly and easily accessible to our region's inhabitants and visitors.
We are a region that still respects its industrial heritage, yet is able to utilise it by linking modern technologies and well-educated people. A region that offers extraordinary opportunities to anyone who uses their hands, head, and heart towards the common good. A region that offers respectable conditions to anyone who has already done his main work for society and wishes to enjoy his well-deserved rest.
A region that is not on the edge, but, on the contrary, in the centre of a strong Central-European region, with neighbouring regions in Poland and Slovakia, that are cooperative and well connected by transport links.
We want to bring this new energy to our Region with a view to the coming years, with the following coalition programme for the electoral term of 2020 to 2024.
Useful information:
Tato stránka je k dispozici také v češtině / This page is also available in Czech
Office hours for the public:
Monday, Wednesday: 8 am to 5 pm
Tuesday, Thursday: 8 am to 2.30 pm
Friday: 8 am to 1 pm