Director of the Regional Authority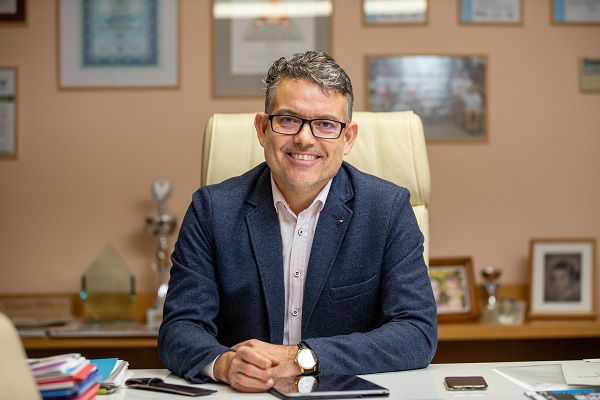 Tomáš Kotyza
He was born in 1969. In 2013 he was appointed the Director of the Regional Authority of the Moravian-Silesian Region with the approval of the Minister of Interior.
Tomáš Kotyza has had many years of experience working in public administration. He joined the Moravian-Silesian Regional Authority in 2001 and has held different managerial positions there, most recently running the Department of Environment and Agriculture from 2007 to 2013. He had previously worked from 1992-2000 at the Ostrava City Administration and for the Czech Republic – Ministry of Agriculture.
Tomáš Kotyza graduated from the Faculty of Forestry at the University of Agriculture (now Mendel University) in Brno.
Director of the Regional Authority:
heads the regional authority made up of 18 departments, which are further divided into sections
performs duties according to delegated powers in the region resulting from specific laws
using the independent powers of the region, he fulfils the tasks set out by the council of representatives and the Regional Council
Address:
Moravian-Silesian Region – Regional Authority
28. října 117
702 18 Ostrava
Contacts:
Tel: +420 595 622 177
Fax: +420 595 622 196
E‑mail: tomas.kotyza@msk.cz
Tato stránka je k dispozici také v češtině / This page is also available in Czech
Office hours for the public:
Monday, Wednesday: 8 am to 5 pm
Tuesday, Thursday: 8 am to 2.30 pm
Friday: 8 am to 1 pm