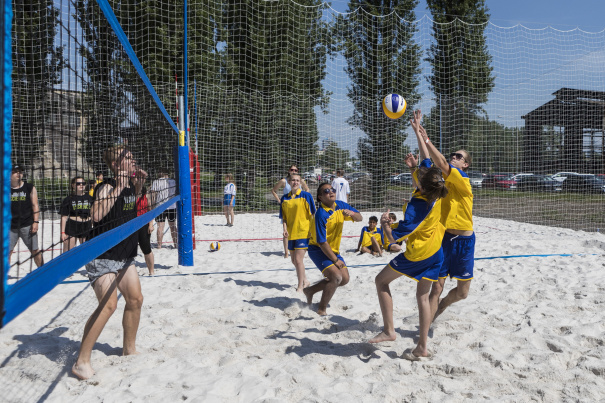 One of the many current tasks in the area of sport and health is the growing interest in physical activity among younger generations. In regards to the number of registered sports people, the state of general health is worsening and the declining physical condition of the population has lead the region to support both organizations and events, which are not only about achieving maximum performance, but more importantly about encouraging the involvement of large numbers of people in certain sporting activities. Besides these activities, the region provides support for mass events informing the general public about the range of activities of organizations dealing with sport, such as; Bambifest, Wannado festival or events where a wide variety of ages and skill levels of participants can be found, eg. Czech Women Running, The Chocolate Spike, The Beskydy Tour, The Frýdlant Duatlon, and other such events.
Olympic Games for Children and Youth
The biggest current nationwide "multisport" event, which has important support from the region, is a competition involving regional representatives in children's and junior categories. Young athletes are able to experience the atmosphere of the Olympic Games, both summer and winter, including lighting the Olympic flame, meeting world-famous athletes in the role of flag bearers, living together in the Olympic Village, competing for Olympic medals and so on. The most significant achievements of young athletes from our region include winning the Olympic tournaments in basketball, hockey, floorball, football and handball.
Centre for Individual Sports, Ostrava (CISO)
One of the many goals set by the region is to keep successful athletes in their local area and to try to reduce the occurrence of their transfer from regional teams to more prestigious centres in the Czech Republic. In order to meet this objective, the region supports CISO every year, which in 2020 brought together 83 representatives from 24 Olympic sports. CISO currently boasts many successful athletes.
Office hours for the public:
Monday, Wednesday: 8 am to 5 pm
Tuesday, Thursday: 8 am to 2.30 pm
Friday: 8 am to 1 pm