Moravian‑Silesian Gastronomy
The Moravian-Silesian Region has been influenced for centuries by both Polish and Slovak culture. This is no different in the case of traditional cuisine. The original diet of the inhabitants of the Moravian-Silesian Region maintained natural conditions and leaned towards the 'simple and plain' with predictable regional differences. It used to be a rule for soup to constitute the 'cornerstone' of the diet.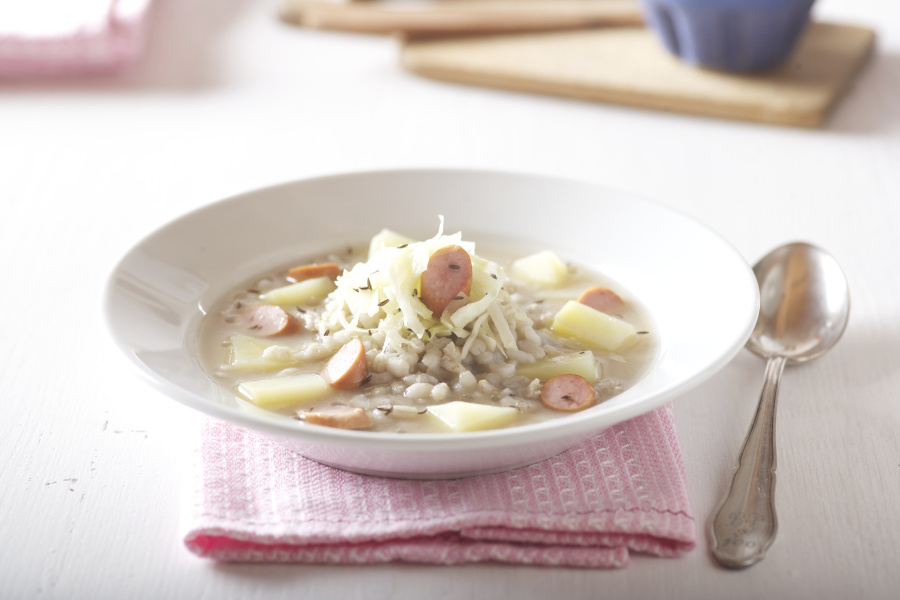 At times, soup would even be the only course – it nevertheless had to be thick, nourishing and filling. Among simple folk, meatless dishes reigned along with potatoes with cabbage in various forms, practically forming the staple of their diet. Meat was only served on festive occasions and was frequently conserved by brining, smoking or pickling. Among cakes, yeast dough cakes were the most popular – with fruit, curds, plum jam, poppy seeds, but also with cabbage. Even though in many restaurants and households, cooks are increasingly preparing dishes originating from around the world, we remain true to our traditional dishes and we are proud of our specialties.
What we like best and what we are proud of:
Drinks
Beer – there are more than 50 breweries in our region. Come and taste, we're really experts in this field.
Plum brandy, spirits and herbal liqueurs, mead
Kofola – cola style drink with a long tradition
Main Courses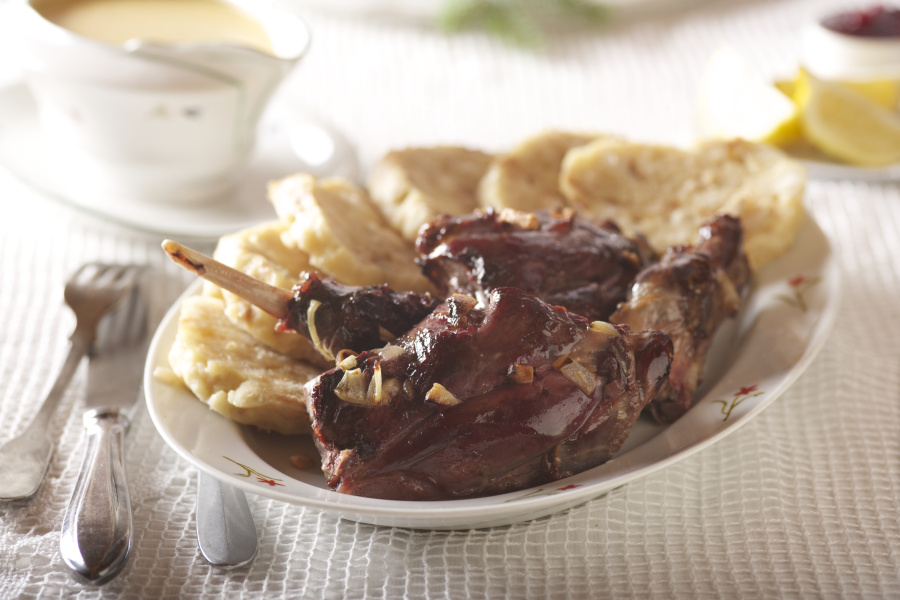 Cabbage – white, red or sour
Sausages, and other specialities from pork are a traditional part of the rural pig-slaughtering feasts
Potato pancakes
Goulash
Carp and trout cooked in various ways – fried carp is the most common dish for Christmas dinner, along with a rich potato salad
Silesian gnocchi with cabbage, sour cream, goats cheese, or sheeps cheese, which is a Slovak speciality
Dumplings – savoury (as a side dish to go with meat and sauce) or sweet (filled with fruit or cream cheese)
Soups
Desserts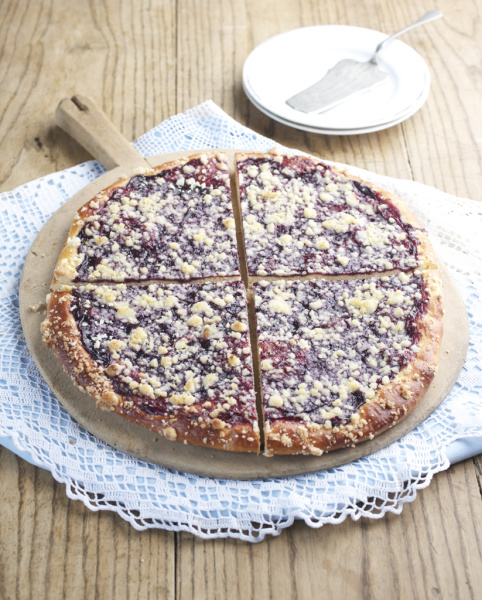 Štramberk ears – gingerbread biscuits in the shape of a cone, which is traditionally baked in the Moravian town of Štramberk and its surroundings. According to legend it recalls the battle with the Tatars in the 13th century, who cut off the ears of the locals.
Frgál (lopaťák) – a sweet cake with a diameter of about 30 cm, is made of dough with a topping added and then sweet crumbs are sprinkled on. The most popular toppings include poppyseed, cheese curd, and plum or pear jam.
Honey cake – a cake with a honey-caramel flavour, consisting of several thin cake layers that are interspersed with thick cream. In our region the most famous honey cake is called Marlenka.
Poppy seeds – a popular filling for tarts, cakes and pastries. In some countries it is banned as being a source of opium, but in the Czech Republic it is widely cultivated for food purposes (number 1 in the world for such use), and it is not only tasty, but it contains many valuable nutritional substances such as manganese, magnesium and phosphorus, vitamin E and has an especially high calcium content.
Recipes
Office hours for the public:
Monday, Wednesday: 8 am to 5 pm
Tuesday, Thursday: 8 am to 2.30 pm
Friday: 8 am to 1 pm