Recipes – try our regional meals at home
Bigos – a hearty soup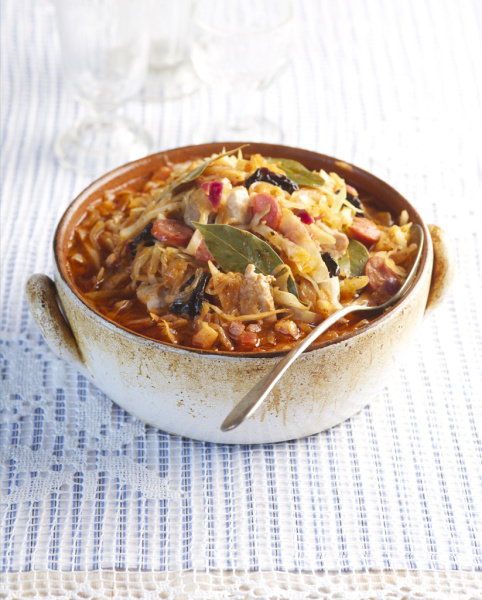 Ingredients:
400 g white cabbage
400 g sauerkraut
400 g pork
200 g smoked pork belly
100 ml red wine
100 g prunes
1 teaspoon marjoram
2 teaspoons ground paprika
3 tablespoons lard
1 large onion
1 sausage
bay leaves (about 2)
salt and pepper to taste
Method:
First cut the cabbage, then cook in salted boiling water until almost soft. Drain and set aside to dry. Then finely chop the onion, and cut the sausage, pork and smoked belly into cubes. Fry the onion in lard and add the meat. When the meat turns white, sprinkle with paprika, fry a little more and pour the wine on. Add salt & pepper and simmer until soft. Add the pork belly, sauerkraut and bay leaves. Before the end of cooking, stir in the cabbage, prunes and sausage. Season to taste with salt, pepper, marjoram and simmer for a while longer. Serve with bread.
Silesian gnocchi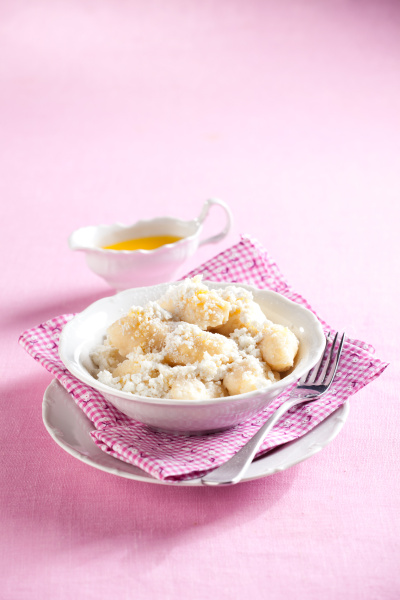 Ingredients:
500 g grated potatoes
1 egg
200 g plain flour,
2 pinches of salt
250 g cream cheese
200 ml sour cream
250 g smoked bacon
Method:
Squeeze out the excess water from the grated potatoes, then add the eggs, salt and flour and mix. If the dough is too thin, add a little more flour. From the prepared dough, we create gnocchi with the help of a spoon and then cook them in boiling water for about 10 minutes. Drain the cooked gnocchi, rinse with cold water and mix with the combined cream cheese and sour cream. Before serving, toss with sauteed bacon.
'Ondráš the Bandit's' Venison Goulash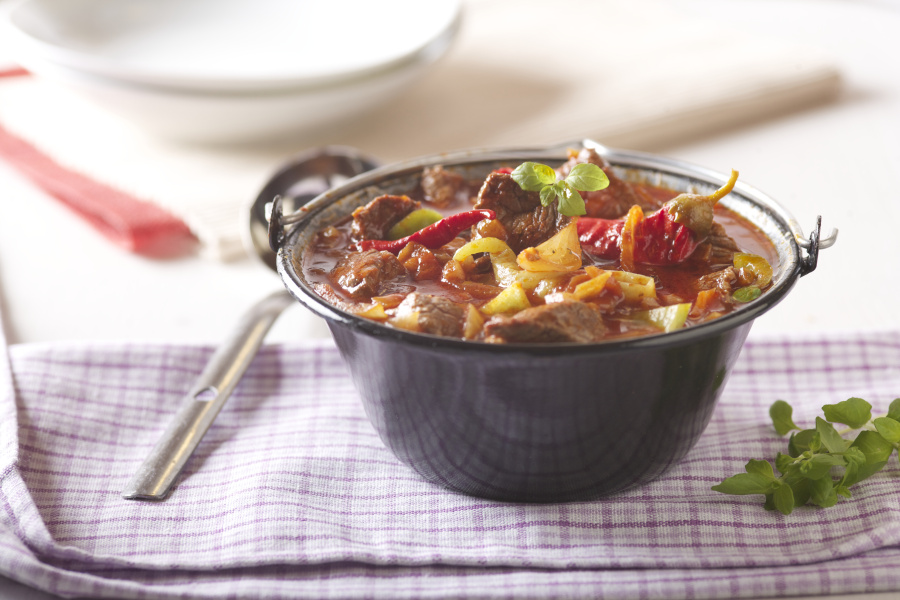 Ingredients:
1 kg shoulder of venison
200 g onions
100 g lard
25 g ground paprika
50 g bacon
50 g flour
200 g mushrooms
salt, pepper, juniper berries, marjoram
Method:
First, hunt a young, burly deer. Cut the meat into cubes of about two thumb widths in size. In a mortar, grind the juniper berries and add it to the meat. Cut the bacon into small pieces and chop the onion too. Light a fire under the pot, put the bacon in and let it cook. Add the onions. Cook until the meat and onions are a golden colour, throw in some salt and pepper. Pour in the paprika. Cover the mixture with water. Simmer until the meat is soft. Thicken with flour. Collect mushrooms, ideally around Lysa Hora mountain, fry them in lard and add to the outlaw goulash. Add some marjoram.
Fruit dumplings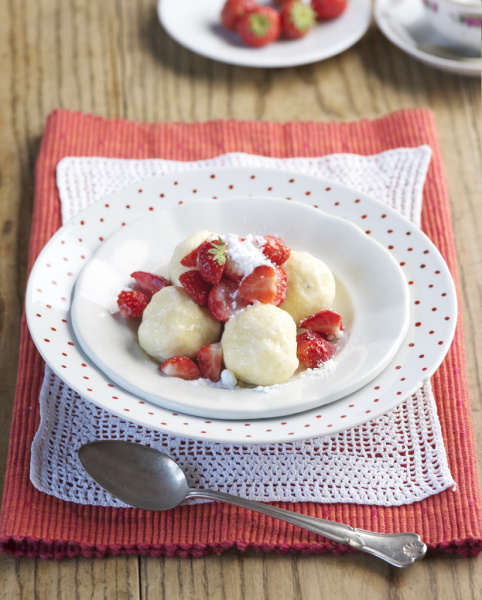 Ingredients:
250 g cream cheese
1 egg
180 g buckwheat semolina
fruit (e.g. plums, strawberries)
sugar
cinnamon
cocoa or chocolate
Method:
Make a dough by mixing the buckwheat, eggs and cottage cheese together. From this we make dumplings that we then fill with plums (strawberries or even other fruit) according to taste. Serve sprinkled with sugar, cream cheese or cinnamon, cocoa and chocolate.
Office hours for the public:
Monday, Wednesday: 8 am to 5 pm
Tuesday, Thursday: 8 am to 2.30 pm
Friday: 8 am to 1 pm