The Regional Council is the executive body of the Region within the area of independent authority.
The Regional Council:
prepares proposals and documents for meetings of the Regional Assembly
is authorized to secure and check management according to the approved budget
appoint and dismiss heads of departments of the Regional Authority
set up commissions of the Council
issue regional regulations
make decisions on acts of property rights, etc.
The Council of the Moravian-Silesian Region consists of 11 members, its meetings are legally private. The Director of the Regional Authority participates in the Council meetings with an advisory vote.
Composition of the Regional Council:
---
Jan Krkoška (ANO 2011)
strategic development of the region
international relations
security and crisis management
e‑mail: hejtman@msk.cz
tel.:+420 595 622 173
Governor' assistants:
Renáta Láryšová: renata.larysova@msk.cz
tel.:+420 595 622 173
Pavlína Němčíková: pavlina.nemcikova@msk.cz
tel.:+420 595 622 174
---
1st Deputy Governor of the Region:
Jakub Unucka (ODS a TOP 09)
industry
energy
smart region
e‑mail: jakub.unucka@msk.cz
tel.:+420 595 622 229
Deputy Governor's assistant:
Veronika Újezdská: veronika.ujezdska@msk.cz
tel.:+420 595 622 229
---
Deputy Governor of the Region:
Lukáš Curylo (KDU-ČSL)
culture
preservation of monuments
e‑mail: lukas.curylo@msk.cz
tel.:+420 595 622 217
Deputy Governor's assistant:
Svatava Beťáková: svatava.betakova@msk.cz
tel.:+420 595 622 217
---
Deputy Governor of the Region:
Radek Podstawka (ANO 2011)
e‑mail: radek.podstawka@msk.cz
tel.:+420 595 622 804
Deputy Governor's assistant:
Julie Kolková: julie.kolkova@msk.cz
tel.:+420 595 622 804
---
Deputy Governor of the Region:
Martin Gebauer (ANO 2011)
e‑mail: martin.gebauer@msk.cz
tel.:+420 595 622 612
Deputy Governor's assistant:
Martina Rutarová: martina.rutarova@msk.cz
tel.:+420 595 622 612
---
Deputy Governor of the Region:
Ing. Šárka Šimoňáková (ANO 2011)
regional development and tourism
e‑mail: sarka.simonakova@msk.cz
tel.:+420 595 622 610
Deputy Governor's assistant:
Eva Bednaříková: eva.bednarikova@msk.cz
tel.:+420 595 622 610
---
Deputy Governor of the Region:
Jaroslav Kania (ANO 2011)
finance
investment and assets
e‑mail: jaroslav.kania@msk.cz
tel.:+420 595 622 245
Deputy Governor's assistant:
Milada Černohlávková: milada.cernohlavkova@msk.cz
tel.:+420 595 622 245
---
Deputy Governor of the Region:
Jiří Navrátil (KDU-ČSL)
e‑mail: jiri.navratil@msk.cz
tel.:+420 595 622 176
Deputy Governor's assistant:
Lada Kostelníková: lada.kostelnikova@msk.cz
tel.:+420 595 622 176
---
Deputy Governor of the Region: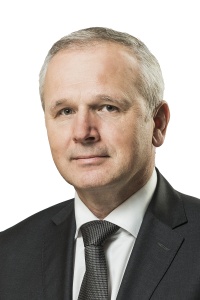 Stanislav Folwarczny (ODS a TOP 09)
education, youth and sport
e‑mail: stanislav.folwarczny@msk.cz
tel.:+420 595 622 172
Deputy Governor's assistant:
Jana Mikesková: jana.mikeskova@msk.cz
tel.:+420 595 622 172
---
Member of the Regional Council:
Zdenka Němečková Crkvenjaš (ODS a TOP 09)
e‑mail: zdenka.crkvenjas@msk.cz
Assistant:
Lada Kostelníková: lada.kostelnikova@msk.cz
tel.:+420 595 622 810
---
Member of the Regional Council:
Petr Kajnar (ČSSD)
e‑mail: petr.kajnar@msk.cz
tel.:+420 595 622 619
Assistant:
Eva Vláčilová: eva.vlacilova@msk.cz
tel.:+420 595 622 619
Tato stránka je k dispozici také v češtině / This page is also available in Czech
Office hours for the public:
Monday, Wednesday: 8 am to 5 pm
Tuesday, Thursday: 8 am to 2.30 pm
Friday: 8 am to 1 pm